Yes! You can! (Generate IUPAC names based on structure.)
CDD Vault will automatically generate the IUPAC name when a new structure is registered in CDD Vault.
Where can I see the IUPAC name of a molecule?
From the Compound Overview page, click on the structure and the IUPAC name will be shown underneath the structure of the compound.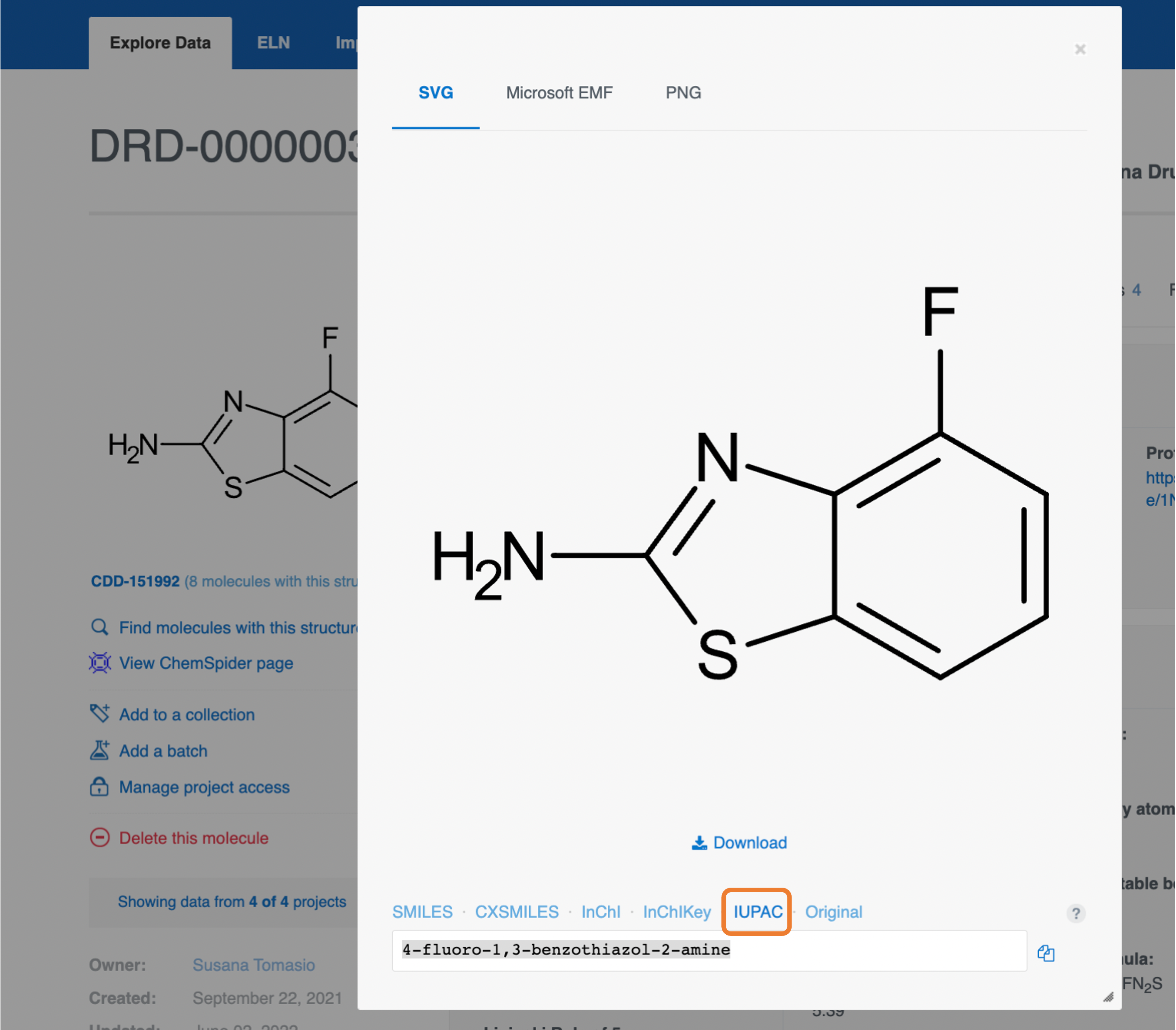 Can I export the IUPAC names for all the compounds I have registered in my CDD Vault?
Yes!
Search for all your molecules (just click the green Search button at the bottom of the screen from the Explore Data tab.
Click in Customize your report and choose to display IUPAC field from the Structure Fields section.
Click Export and choose one of the file options (xlsx, csv or sdf).
If you wish to see the IUPAC name in the Synonym field, this exported table can be imported via the Import Data tab and the compounds can be updated by mapping the IUPAC names to the Synonym Field and mapping the Molecule Name and Batch Name.